School Climate Transformation (SCT) Grant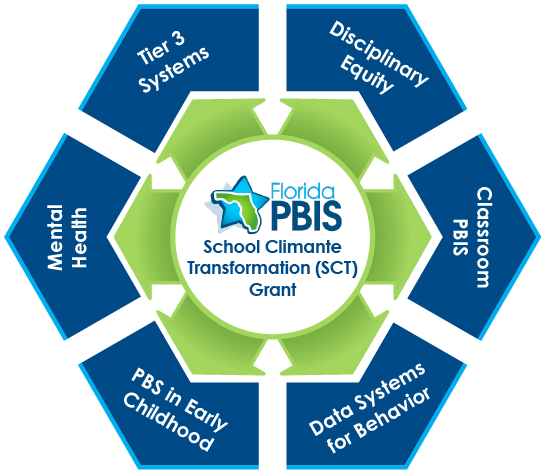 In September 2014, Florida's Department of Education/Bureau of Exceptional Education and Student Services was awarded a five-year school climate transformation grant ("Florida SCT") from the U.S. Department of Education. This grant focuses on achieving long-term improvements to ensure all Florida students have access to effective school and community practices that improve social, emotional, and academic outcomes.
The Florida SCT grant permits the FLPBIS Project to provide enhanced support across a number of areas: Tier 3 systems, disciplinary equity, classroom PBIS, data systems for behavior, PBIS in early childhood, and mental health.
For more information on the SCT grant, contact Dr. Heather Peshak-George.