PBIS
PBIS refers to Positive Behavioral Interventions and Support, which encompasses "a range of research-based strategies used to increase quality of life and decrease problem behavior by teaching new skills and making changes in a person's environment" (APBS, 2014).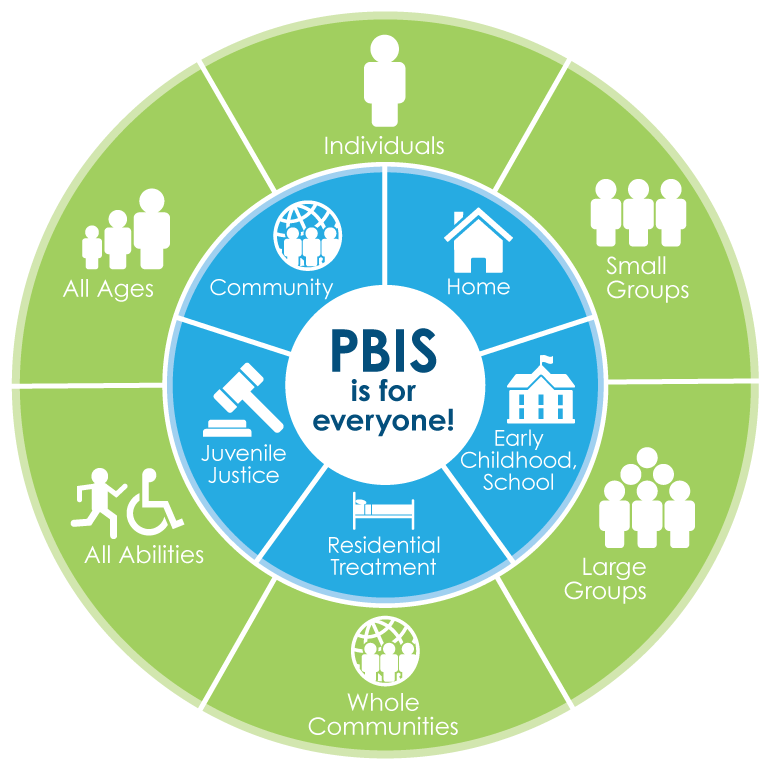 Positive behavioral interventions and support combines:
valued outcomes,
behavioral and biomedical science,
validated procedures, and
systems change
to enhance quality of life and reduce problem behaviors.
Positive Behavioral Interventions and Support (PBIS) is most often associated with applications in schools. However, these strategies can also be found in a variety of settings and with a variety of individuals.
PBIS has been used in early childhood centers, residential treatment settings, juvenile justice facilities, communities, and homes. PBIS strategies have been shown to benefit individuals, small groups, large groups, and entire communities, and are effective with individuals of all ages and abilities.